Welcome! We are glad you're here. When you visit Sirona Spring, you'll be greeted with a warm, calm, relaxing environment. Your session will be catered specifically to your needs. You'll leave the session feeling relaxed, rejuvenated and ready to get back to your day. Whether you're here for acupuncture, biofeedback, a sauna session or even an essential oil consult, we'll make sure you and your family are well-cared for during the session. The knowledgeable, experienced practitioners will put you first and help you overcome the obstacles in your life through a variety of services. We enjoy getting to know each and every one of our clients and pride ourselves with a high client referral rate.
Julie Berg
Certified Biofeedback Specialist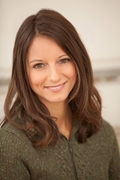 Julie works with clients who are looking for assistance with recovery from trauma, grief, anxiety, depression, chronic health concerns, focus and concentration and feeling overwhelmed in life. During the session, Julie uses a scientific biofeedback device called SCIO which stimulates the self-healing capacity of the body through stress detection and reduction. After just one session you may feel a reduction in chronic symptoms, pain management, and improved mental clarity.
LeAnn Hanson
Betsy House
Licensed Acupuncturist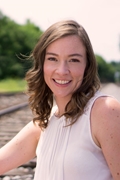 Betsy House is a licensed Acupuncturist through the state of Wisconsin. She obtained her Masters degree at Northwestern Health Sciences University April, 2016. While at Northwestern, she gained a thorough understanding of Traditional Chinese Medicine and how it can be integrated with western medical approaches. Betsy is trained to use modalities such as acupuncture, acupressure, lifestyle coaching, dietary therapy, musculoskeletal manipulation, cupping, and guasha.
Christine Tschida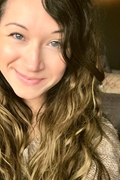 Christine received her Certified Holistic Health Coach training at the Institute of Integrative Nutrition where she studied many dietary theories from leaders in the world of holistic wellness. She has always been drawn to helping people be their healthiest form of themselves and finding balance and alignment in both mind and body. She completed her Reiki training at Devanadi School of Yoga and Wellness.
303 5th St. N, 54016, Hudson
715-808-5232
Monday

Tuesday

Wednesday

Thursday

Friday

Saturday

8:00am - 8:00pm

8:00am - 8:00pm

8:00am - 8:00pm

8:00am - 8:00pm

8:00am - 8:00pm

9:00am - 1:00pm